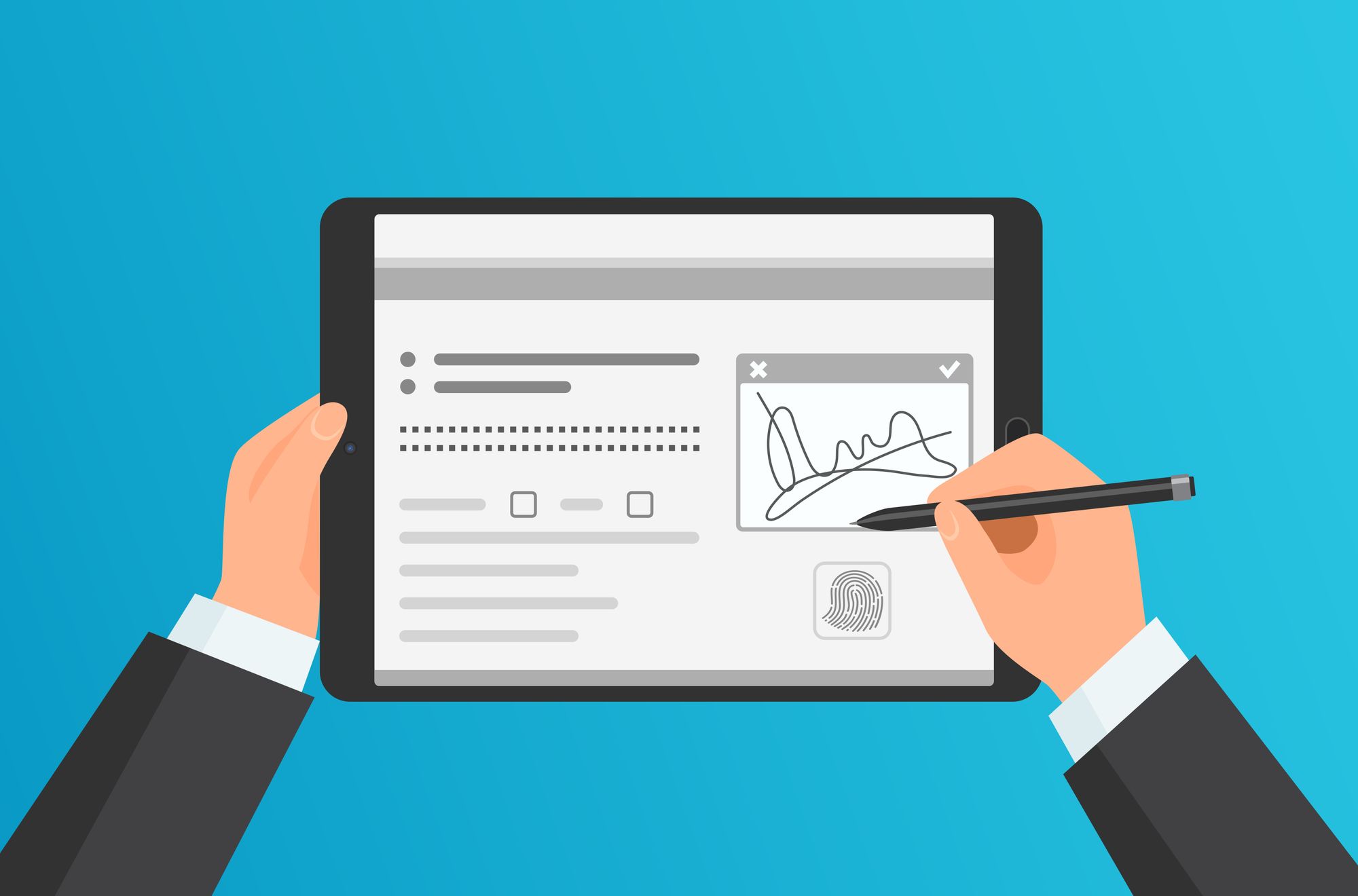 The Basics of E-signing for Lawyers
The popularity of e-signatures is growing immensely; global e-signatures have risen from 89 million to 754 million in the span of five years. By this year-end, e-signatures are estimated to grow 39% more.
The popularity of e-signatures is growing immensely; global e-signatures have risen from 89 million to 754 million in the span of five years. By this year-end, e-signatures are estimated to grow 39% more. When law firms adopt virtual networks and cloud computing to manage legal proceedings, these statistics show the relevance of e-signatures in legal documentation.
The reason why e-signing solutions are gaining popularity is because of how they make legal interactions and documentation easier and are beneficial. For lawyers adapting to the new technological requirements of remote access and legal authorization, this article will cover the basics of e-signing solutions.
What Should Lawyers Know About E-signatures?
Especially during the COVID-19 pandemic, remote access to legal proceedings has become more widely employed. The use of technology has many benefits, and e-signatures are one of them. Knowing the convenience of legal technology is one step closer to improved client relations and business efficacy for law firms.
Here are a few reasons why e-signing solutions are more beneficial to lawyers and law firms.
Increased convenience by streamlining legal documentation processes.
Enabling faster and more efficient legal work with e-signing solutions.
Less use of paper is better for storage and avoids the risk of filing errors.
Secure mode of documentation that is remotely accessed and transacted.
Owing to the increased use of e-signatures, it is necessary to stay informed of the best practices. The correct, viable, and reliable e-signing solution is imperative in making the right decision. Legal proceedings are a matter that requires the utmost attention and responsibility. Most legal proceedings initially involved a lot of paperwork. U.S. businesses waste just $8 billion a year on managing paper. With the widespread use of e-signatures, the environmental impacts are far less severe.
The Widespread Adoption of E-signing Solutions
With cloud-based computing, virtual law firms have become possible, probable, and profitable. Having to work remotely has enriched work-life balance in numerous ways. Clients and lawyers rely on virtual platforms for official proceedings. Even legal documentation is processed over cloud computing in virtual law firms. The need to work remotely has introduced new forms of contract lifecycle management and record management. E-signatures for official documents and legal procedures have become a common practice among lawyers. Companies that use e-signatures are known to drastically reduce paper management and document handling expenses by a whopping 85% in total. The secure access to technology has given e-signatures a unique value that is changing legal authorization processes.
The developments in software have developed smart, secure, and inventive e-singing solutions for lawyers. Legal documentation can be processed remotely, and client interactions are made more efficient with e-signing solutions. Not just law firms and legal proceedings, financial operations, policy proposals, and business documentation is also reliant on e-signing solutions.
The legal implications of e-signatures
Especially with contract lifecycle management, e-signing solutions should be legal and officially considered a valuable asset. By reducing the risk of fraud and creating a secure gateway for information, e-signing solutions are developed with the latest technology. By developing SaaS secure products and software platforms for legal teams, Provakil integrates artificial intelligence and machine learning with advanced technology for smart and secure legal proceedings.
Provakil is here to assist you with the implications of what makes e-signatures legal.
What makes e-signatures secure, reliable, and legal?
With developments in legal e-signing solutions, it is essential for lawyers and clients to mutually agree upon the legal tender of e-signing solutions and contract lifecycle management. The following pointers are required to make e-signatures valid.
A clear direction and intention to sign a document
Clients and lawyers must demonstrate their intention in providing an e-signature. Many e-signing solutions use a secure gateway for electronic signatures. A simple accept button after a policy statement is a smart way to enable easy e-signatures.

Consent to accept an electronic business module
Clients of virtual law firms must abide by the policies and terms of an electronic module. While e-signing solutions are time-efficient, smart, and cost-effective, many legal implications may arise. A standard clause to demonstrate consent can serve as a legal solution when accepted by all parties concerned.

The option of choosing a manual alternative
Since the e-signature trend is gaining more importance in law firms, the option of conventional manual signatures should be provided to clients. If a client is uncomfortable with the e-signing solution, they should be directed towards a manual agreement with the lawyer.

Recorded association of e-signature to legal proceedings
The system used to record the e-signature should always have a record of the legal proceedings. The documented manner of acquiring an e-signature can avoid legal complications.

Signed copies and transparent legal interactions
Every signed copy of documents and agreements should be securely stored and sent to concerned parties for validation. E-signing solutions make this process more comfortable and more cost-effective. Companies that go paperless have minimized up to 90% of errors in documentation. E-signatures are hence a go-to option for legal matters.

Secure record retention and contract lifecycle management
The e-sign on pertaining documents should be capable of retention in a secure format. For efficient proceedings of a contract, the record should reflect the legal agreement between the law firm and the client. The contract should consider every aspect of agreeing with the particular contract life cycle's legal implications.
Besides providing an improved interaction between client and lawyer, the e-signing solution aims to increase efficacy and streamline legal proceedings. What could take days or weeks is now completed in moments? The technological advancements in e-signing solutions have made law firms secure a platform to interact with clients and fulfill each contract life cycle's legal obligations. Management of legal assets and documentation has become more efficient.
41% of all companies require signatures on more than half of all documents. When e-signatures can take over this market, the road to a sustainable future with technology is nearer. Our technological prowess at Provakil allows us to advise legal teams with the best practices and indicators of efficient contract lifecycle management. Click here to consult a software specialist for your enterprise solutions.
Provakil Blog Newsletter
Join the newsletter to receive the latest updates in your inbox.
---