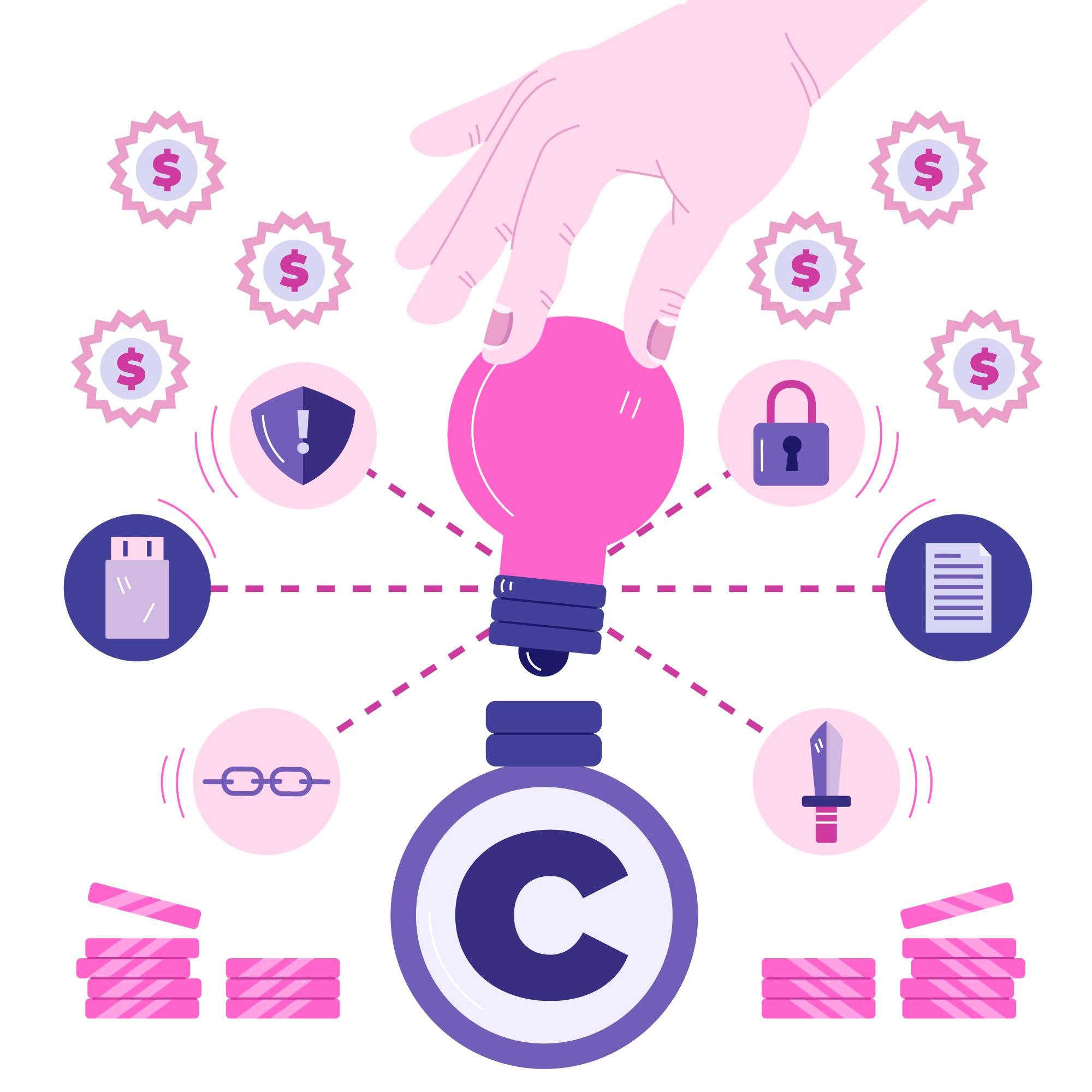 Intellectual Property Management- what is it all about?
Many businesses spend significant time and energy earning their intellectual property (IP) dollars. One of the most significant drawbacks is primarily due to one of the greatest strengths of intellectual property: its intangibles. Despite the cost of increasing the production of goods or even services, fully developed intellectual property can quickly be licensed and shared with others who wish to benefit from its use.
A famous lyrics from a song by Rodgers & Hammerstein asks, "How do you take a cloud and pin it down?" In essence, a company's intellectual property management asks executives to do just that: capture something as sublime as an idea and apply it to specific business activities that add value.
IP protects the product or service you are developing, sets you apart from other companies, and sets your business framework, goal, and growth potential. The real value of an intellectual property depends on how far it can be used to create a competitive advantage in your industry. However, the ability to use IP depends on how it is managed. If your company wants to make the most of these intangibles, here are seven tips for building robust IP management systems:
Team Education:
It would add-on if you educated your team to ensure no one compromises the firm's IP assets. You need to ensure that all employees know how to protect copyrighted samples from being erroneously shared before being trademarked or patented. All global intellectual property management service providers can meet their team regularly to provide more information on intellectual property so that everyone can manage it.
Regular IP Audit:
Intellectual property is a general term for many types of intangible assets that may be protected by patents, trademarks, copyrights, etc. Companies that have just started monitoring their intellectual property want to review their existing protectable assets thoroughly. Those who have gathered this information in the past would like to regularly review your company's intellectual property and its management practices. This can increase the focus of IP owners and help them eliminate wasted resources and processes while parallelly focusing on improving the effectiveness of the most critical resources and techniques.
Detailed Records:
Having an accurate record of intellectual property rights will help you build your property. Creating a paper sequence showing how you envision an invention is an integral part of the patent process. For example, if you're applying for a trademark in the United States, you'll need to submit an application form that describes how your brand will appear in the company. Email correspondence can also be important when discussing licenses or disclosing a patent.
A reliable, executable software solution provides an enterprise-level tool to gather intellectual property data and make it available to the right people. You can drag and drop documents directly into the user interface to group records in one central location.
Regulatory Compliance:
Applying for property rights requires excellent attention to detail and the ability to obey laws, which can be very complex. Additionally, government agencies often change their practices and influence job applicants unexpectedly. There have been many amendments to the trademark laws in India over the years, and it is a challenging task to be sure that you are compliant with these changes.
Find recent IP Amendments here.
Highly Organized Information:
A well-functioning IP management system should focus on how IP information is organized. It means more than just ensuring the correct data, dates, and documents are stored in the correct folders. Your company may have products protected by various patents and trademarks, and you may have inventions that cover more than one product. You also have multiple payment terms for issuance, retirement, and other expenses. Good IP management has a lot to do with indexing information so that you can find it quickly when you need it.
Data Visualization:
Even in a small IP wallet, data can cause eye pain when reading and fully understanding. A reliable IP management software solution offers a variety of data visualizations that present information in an entirely understandable manner.
Experience:
There is no second way for the knowledge that can only be gained through experience in intellectual property management. As everyone knows, the process of filing a patent or trademark application is fraught with deadlines and complicated registration processes. Experience in managing intellectual property is gained over time, but it provides valuable insight into where you spend your time and energy.
If you haven't gone through the challenging stages of the application process yet, an experienced partner(link) is a great way to guide your business in the right direction.
Provakil's IPR Management Suite can be your all-in-one guide to everything you need to manage your intellectual property.
Provakil Blog Newsletter
Join the newsletter to receive the latest updates in your inbox.
---