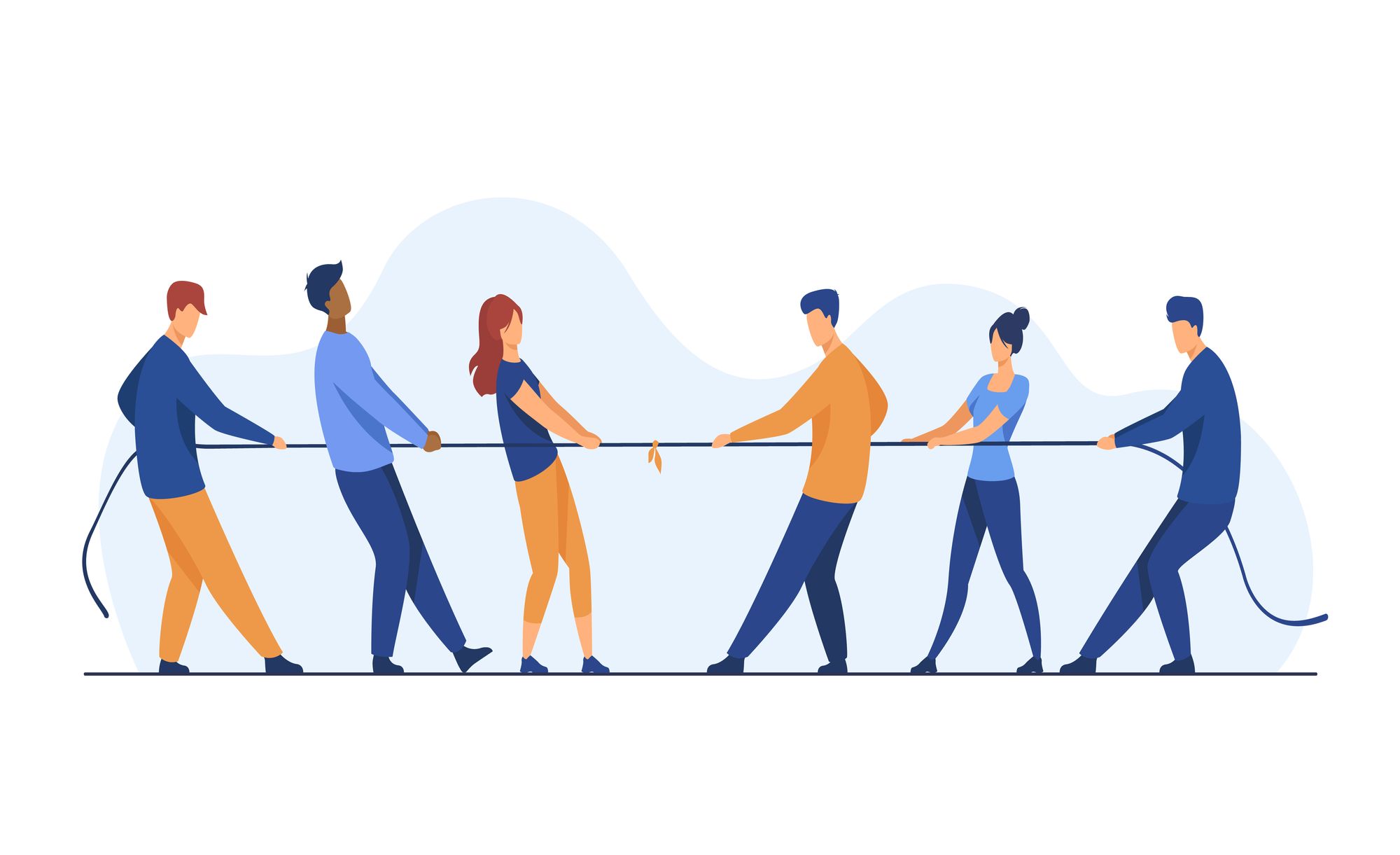 Legal Operations - Hot Topic With A Cold Approach
As businesses become more complex, operations become more intricate, increasing the importance of legal functions. Legal ops have a unique ability to improve an organization at the grassroots level by increasing its efficiency and agility. With a dynamic business environment, this branch of the legal industry is focused on improving the effectiveness of in-house legal teams.
The 2021 State of the Industry Report - CLOC mentioned a significant increase in legal spending last year with more legal work shifting in-house and continued growth in legal operations' team sizes. The survey received responses from over 200 companies from 22 industries across 21 countries. 39% of the participating countries reported moving a significant amount of work in-house compared to 28% in 2020.
While its vision has expanded drastically during a couple of years, legal operations go up against solid headwinds from traditional culture.
Reasons why legal ops face strong opposition:
Law's traditionalism and repugnance for change.
Legal counselor hesitance to recognize lawful practice and conveyance.
The "legal advisor 'non-attorney" ethos.
Monetary and primary changes.
Law is presently more than legitimate mastery—it is merged with innovative and business (measure) astuteness.
Attorneys are at this point not the sole players in the lawful business.
When, how, for whom and with whom, and what value legal counselors work is as not settled only by law offices—lawful purchasers currently settle on those choices.
Most legal counselors—and future ones—will "practice" uniquely in contrast to previously and will team up with different experts, paraprofessionals, and machines.
New conveyance and financial models are testing and may eventually supplant the conventional law office association model.
Law is transforming from a male-ruled, commonplace society to an assorted, worldwide commercial center. Lawful operations are both circumstances and logical results of a progressive change in legal culture.
Practice Vs. Delivery: Origin of Legal Ops
The legal operations development started on two separate yet equal tracks. One was a small bunch of huge legal departments that perceived law offices were unwilling to put resources into or team up with the mastery needed to drive the more effective conveyance of lawful administrations. These divisions, many of whom were enormous tech organizations in silicon valley, perceived that innovation and business keenness had become as vital to legal conveyance as training ability. Incidental to the development of legal operation groups in-house was the product and packaging of "business of law" capacities by a modest bunch of all-around promoted, tech, and cycle-wise law organizations. These organizations were unrestricted by guidelines that influenced law office construction and admittance to institutional financial backers. They put resources into HR just as innovation, zeroed in on yield (results and consumer loyalty) instead of the info (hours charged and beginning), and made another worldview for conveying "non-practice" legal administrations.
Legal Ops: A Functional Definition
Legal ops activities is a generally utilized term looking for a regularly acknowledged definition. CLOC gives an excellent practical clarification: "legitimate activity is a multidisciplinary capacity inside a lawful division that streamlines administrations conveyance to a business or government element zeroing in on CLOC's 12 center abilities."
Legal operations are rationalist where it dwells. It can work inside a lawful corporate office (where it is generally normal), a law organization, or a disciplinary expert administrations association that upholds the conveyance of legal administrations. Legal ops are not regarding the supplier in any case. Instead, upgrading ability, assets, procedure, and cycle to work on the conveyance of lawful administrations. It is an umbrella term applied to a coordinated interaction that outcomes in improved worth to legitimate purchasers.
Legal Ops: Buzz But Fuss Too
The buzz about legal operations misrepresents the hesitance numerous in the legal biological system have towards accepting it. Indeed, even organizations with legitimate tasks experts—around 40% as indicated by a 2017 Altman Weil Survey—regularly consign that work optional significance when contrasted with "practice" exercises. Numerous legitimate operations experts don't report straightforwardly to the General Counsel, and many are attached to one practice region. This weakens their effect and undermines their remaining as equivalents inside the departmental pecking order.
Most huge corporate legitimate offices currently have lawful operations groups. As per the Legal Tracker Law Department Operations Benchmarking Report, 90% of lawful divisions with spending more prominent than $50 million have committed legitimate operations groups. For the most part, those that utilization operations staff rate themselves as higher-acting regarding the current administration of lawful spending. The report additionally uncovers the bigger the legitimate operations group, the almost certain the association positioned its administration of legal spending as 'improved' or 'prescient.' The monetary effect of lawful operations can be gigantic. Cisco has declared that its legitimate operations group has saved the organization $400 million in recent years.
In any case, not all lawful divisions can put resources into—or have the information and edified administration to reevaluate—legitimate activities. This is particularly the situation with more modest legal divisions and organizations that work without general insight. Legitimate operations still can't seem to accomplish far-reaching reception and stay a choice that occupant law office suppliers only here and there suggest. According to a recent technical report from Wilber, only 27% of the companies surveyed have a full-time legal manager (also known as a "legal ops manager"). This is a challenge and an opportunity. The maiden step is to understand better the legal trade and what it can offer all legitimate buyers. Buyers should be aware that legal action can be taken in several ways. Organically, through purchasing or outsourcing. The vast majority of service providers claim to have the expertise to "make it easier to provide legal services," and small businesses often lack the knowledge to make informed decisions. That will change as buyers can access more information in a legal marketplace, including the advertiser's net points (e.g., Uber driver ratings).
Legal Ops and Legal Culture
Legal processes symbolize the transfer of the law from a strict lawyer-based domain to a more dynamic business that considers "legal" tasks to be a multidisciplinary global market. The legal, technological, and business people can define what legal buyers require and how that can be delivered.
Practice - has been identified as an old legal delivery model under firms. Legal processes, technology, new structures, dynamic purchase variable/sales provide a new delivery model that is much suited to the old one.
The emergence of legal processes is to increase the global legal, technological movement. Recent international legal requirements, its increase in technological investments, and the release of legal technology incubators - like CLOC - increase the impression that the industry is rapidly changing. And indeed, it is changing, but gradually.
Many lawyers consider legal processes, and tenders are existential threats for this profession. Their area of expertise is challenged by "non-lawyers" -techies, entrepreneurs, and "others" daring to change the legal industry and means of a lawyer fundamentally. The tradition-hardened legal culture is changing but not without resistance. The industry is turning vibrant with more staunch requirements by legal buyers and a mixture of new legal professionals with new skills, brains, and priorities. A new international community is created, but the enthusiasm and the growing intake are cautious, mainly about accepting dynamic legal ecosystems.
Conclusion
Legal practice is an integral part of the legal culture reform. It shows commitment to improving access to and delivery of legal services. And while many professionals defy the legal process and view it as an invasion of their territory, the legal industry is more significant than the profession. Lawyers should embrace the legal process as it allows them to work on cases that require different levels of expertise. And if that's not reason enough to take action for adopting legal ops, here is another: legal buyers won't accept anything less.
Provakil Blog Newsletter
Join the newsletter to receive the latest updates in your inbox.
---