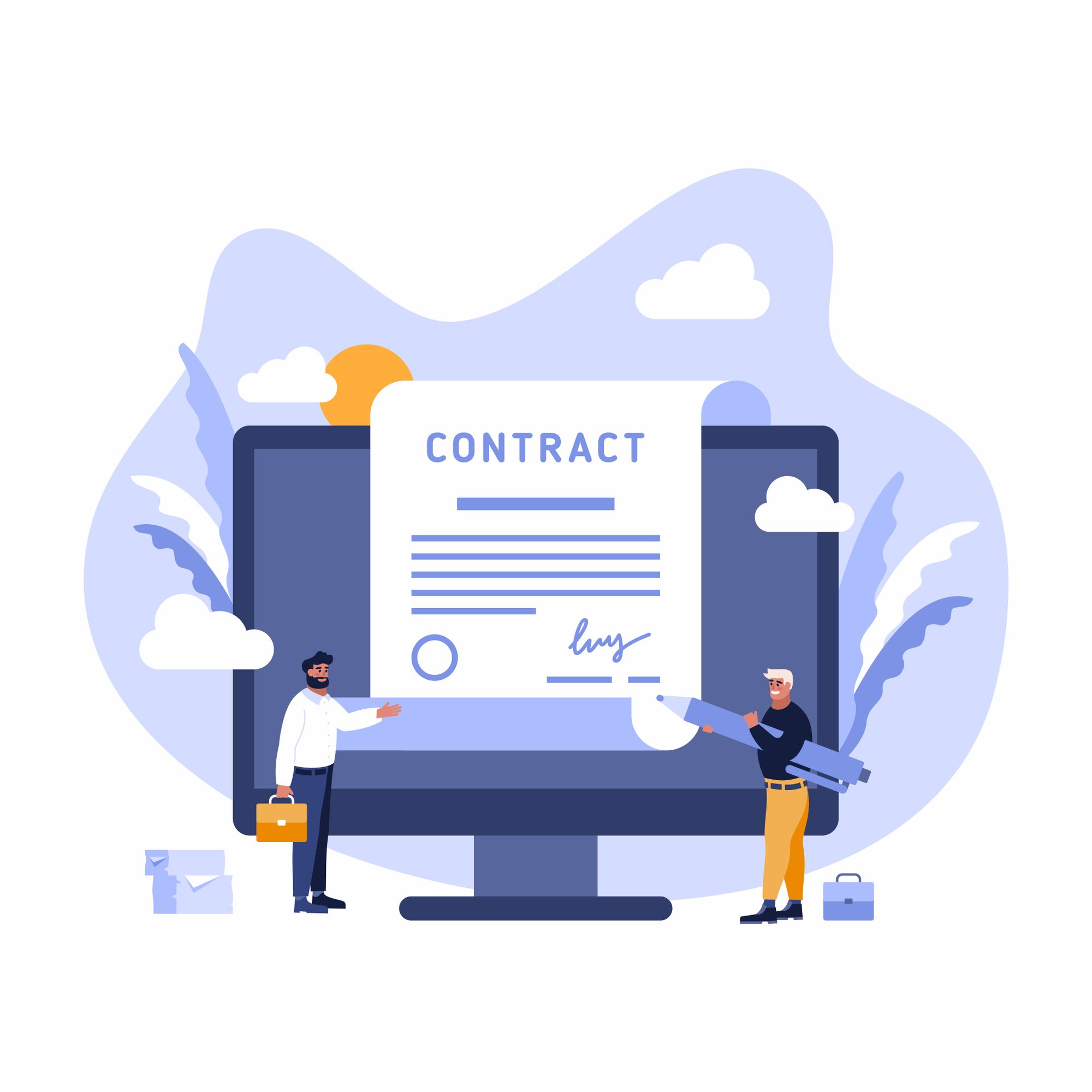 Learnings from the Lockdown: Digital Solutions and E-contracts
The pandemic hampered businesses, leading to their closure. It disrupted the entire cycle, threw governments in a hurricane of uncertainty, and negatively impacted most people's lives. But like every black cloud with a silver lining, this too has one.
The pandemic hampered businesses, leading to their closure. It disrupted the entire cycle, threw governments in a hurricane of uncertainty, and negatively impacted most people's lives. But like every black cloud with a silver lining, this too has one.
It has propelled countries to adopt digitization at a faster rate. Even those reluctant to embrace the new-age normalities like contract management software, e-contracts, and others have given it and accepted it with both hands.
Even the legal systems inculcated the digitization initiative vehemently. It led to the advent of several contract life-cycle management software providing valuable SaaS-based services to the government and legal caricature. These software provide a full range of online services leading to their extraordinary growth during the lockdown period.
In this article, we try to unravel the teachings from the lockdown in the legal scenario and the growing importance of digital solutions.
Why Contract Management Software?
Contract life-cycle management is a crucial part of organizations embracing e-contracts. It is the reason we have seen contract management software gaining massive traction in the last few years. With India adopting e-contract and providing enough impetus to transfer a significant part of its legal system entirely online, we will see these offerings further spreading their wings.
A contract life-cycle management software provides authorized users access to contract data, augments collaboration between them, and reduces risks and costs. It gives them real-time access to intricate parts and makes the entire thing searchable. These also enable SMEs to embrace the e-contract route without worrying about bearing additional expenses and unnecessary hassles.
Reasons Why You Need a Contract Management Software for Managing Your E-Contracts
Contract management software is an imperative part of every business. Here is why -
Effortless documentation
We all know contracts often stretch beyond thousands of pages. For physical contracts, legal firms often use experts who know where to find a particular document. When we switch to e-contracts, human experts become redundant.

We, instead, employ advanced contract management software like Provakil. These enable centralized documentation and allow users to access crucial documents on-the-go. Also, these relieve you from having to bind them every few years.

Expiry date alert
A partnership can only be forged when both parties accept the terms and conditions of a contract. One such crucial T&C is the expiry date, which e-contract users often tend to overlook. An advanced contract life-cycle management software alerts the users about the expiry date stated in a particular contract to help them make a well-informed decision.

Automatic booking
E-contracts often come with recurring invoice agreements (say monthly, quarterly, or annually). The impact of digitization is evident by the fact that contract management software can now automate invoice processing. It doesn't burden you with the need to draw periodical bills. The software can collect payment conditions from the contract and book requisite invoices. With Provakil, you can even track the total invoices already drawn and prevent fraud.

Pre-approved templates
Digitization has also brought about automation to ease tedious processes, which took days to complete for human beings. An efficient contract management software contains similar terms, conditions, and other legal documents approved by your experts. Also, you can make the necessary tweaks to cater to each client the way you want.

Seamless collaboration
How would legal teams have continued their operations if they did not have access to software that augmented collaboration? Thankfully, with technology, we see contract management software rooting for seamless cooperation as a significant part of their ecosystem. These helped legal teams manage e-contracts efficiently, draw up logs, get access to resources, and make changes in real-time.  

Actionable insights
An able contract management software can draw actionable insights about a variety of topics to let you operate your business better. It also enables you to evaluate the other parties' performance and create standard protocols to compare. It helps you assess the contract's efficiency and whether it is worth continuing or renewing the contract with the same terms.
Also, these software help you in identifying more revenue opportunities by notifying you of negotiation probabilities. These triggers can help you secure better terms or discontinue redundant partnerships.
Provakil – A Management Suite to Cater to Your Legal Operations
At Provakil, we specialize in providing contract management software to help you manage your legal obligations efficiently. We house a state-of-the-art reporting infrastructure capable of collating data from internal and external sources seamlessly. Our users get real-time alerts about their cases on their PDA devices. Our intuitive dashboard supplies them with nifty features such as task reminders, client management, cause lists, and much more.
Our platform is a one-stop solution for managing all your legal operations such as litigations, compliances, contracts, and other aspects with custom workflows designed to suit your needs. We also provide our users with automatic data updates regarding patents, trademarks, courts, and additional publicly available information.
With an efficient machine learning and artificial intelligence-based infrastructure, our dashboard is capable of IP watch and search, case law research, document scanning, and other useful additions. Our services are trusted by MNCs, law firms, government bodies, lawyers, and other legal bodies throughout the country.
Click here to know more about us and our range of services.
Provakil Blog Newsletter
Join the newsletter to receive the latest updates in your inbox.
---