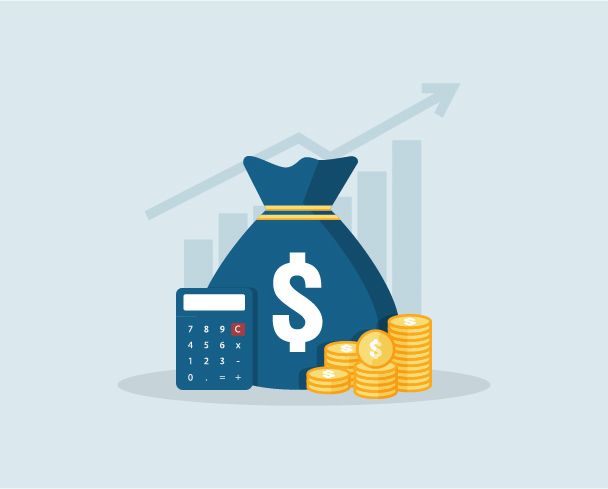 Legal Spend Management - Best Practices
Fortune 500 companies generally have to process thousands of invoices in a year, which is a bigger deal than it seems because the legal departments are constantly faced with budget constraints.
Fortune 500 companies generally have to process thousands of invoices in a year, which is a bigger deal than it seems because the legal departments are constantly faced with budget constraints. Cost rationalization and controlling the expenditure of the firm is a significant problem for such companies.
Companies are finding ingenious ways to reduce their legal spend. A worldwide survey by CLOC found that companies spend only 0.44% of their total spend on legal spending. The low figure is a result of the ingenuity of companies and the efficiency that legal spend management software brings to the table.

Legal spend management is the management of the money that is spent by corporates on outside counsel and other legal costs. E-billing can solve a significant chunk of managing invoices. Fortune 500 companies.
In this article, we will elaborate on some of the best practices a firm must put in place while choosing an enterprise legal management system to work for them.
Legal Spend Management: Best Practices

Consult with outside counsel
E-invoicing can reduce errors by 37% according to an IBM report. The efficacy of legal spend management software increases massively when outside counsel is on board. For a seamless experience, your outside counsel will have to use your potential legal management spending software too. How law firms use the software is of significant value. Consult with your outside counsel and get them on board with the legal software you're looking to use.
Usability
This is the most important factor. Generally, with e-billing software, a vendor portal is created. This vendor portal acts as a bridge between your company and outside counsel. This portal will display the invoices submitted by outside counsel to your legal team. The legal team can then start reviewing and approving the invoices, track the status of invoices, access spending reports, and get analytics from the invoices. Use the following metric to measure usability:
Interface: The interface of the vendor portal must be easy-to-use and intuitive. An easy-to-use interface will result in law firms correctly submitting invoices.
User-friendliness: Law firms manage a lot of clients, and they have to use a variety of software since companies have different e-billing systems. The vendor portal of the legal software must be user-friendly. For example, ProVakil's vendor portal is designed to feel natural to a first time user. It is easy to use and will ensure that law firms have no trouble incorrectly submitting their invoices.
Submission of invoices: It should be fairly easy to submit invoices.
LEDES
Corporate spending on law firms has decreased by 24% this past year, according to a CLOC report with the help of e-invoices facilitated by LEDES invoices. Legal Exchange Data Exchange Standard is a universal invoice format that makes it easier for enterprise legal management software to automatically analyze invoices and mark deviations from the agreed-upon terms. Companies often employ a lot of law firms. Often, boutique firms do not issue invoices in LEDES. This makes it hard for software to analyze them automatically. Explain the importance of a universal invoice system like LEDES to your outside counsel and encourage them to send you invoices in LEDES form. This will ensure that the processing of invoices becomes streamlined.

Some important things to keep in mind:
87% of business leaders have said that digital transformation is a priority for them. There is no point in using advanced technology that does not provide you with insights. Choosing an enterprise legal management software provides you with insights. Some law firms have lower hourly fees at first glance, but they take more hours than other law firms for a task. This effectively means that you end up paying more. Legal software that can give you insights like which law firm is providing the most value for money should be chosen.
A survey by UK based Legal week Intelligence found that in-house firms value quality over price. Find out how much value a law firm is bringing to the table with the data analytics of legal spend management software.
90% of in-house counsels said that controlling legal spend was a huge priority, according to a Thomas Reuters study. Several legal software services charge law firms when firms submit their invoices. The law firms then pass the cost to the company. It means that you not only pay for the software itself, but you are also incurring costs on every invoice that is submitted through the vendor platform. Companies receive thousands of invoices every month. Service costs can prove to be quite expensive. Choose a service that does not charge for the cost of service to outside counsel.
Some legal spend management software only allows law firms to submit one invoice at a time. This creates a big problem, and the whole point of automation goes to waste.
Fortune 500 companies typically spend an average of $154 Million every year on external counsel. This cost can be significantly reduced and easily managed with enterprise legal management software like ProVakil. The legal department will also have to spend a substantially lesser amount of time in reviewing and processing legal invoices. By getting rid of repetitive administrative work, the legal departments can utilize their time on useful projects.

Enterprise legal management software is a new-age high tech product. Not everyone can get the hang of them easily, even if the interface is easy-to-use. Ask different legal management platforms for demonstrations. Not only that, provide software demonstration for your outside counsel as they will have to use it often too. Legal spend management software like ProVakil offers free demonstrations for companies. Supercharge your team with a demonstration from ProVakil.

Book a demonstration for your company and your outside counsel now.
Provakil Blog Newsletter
Join the newsletter to receive the latest updates in your inbox.
---