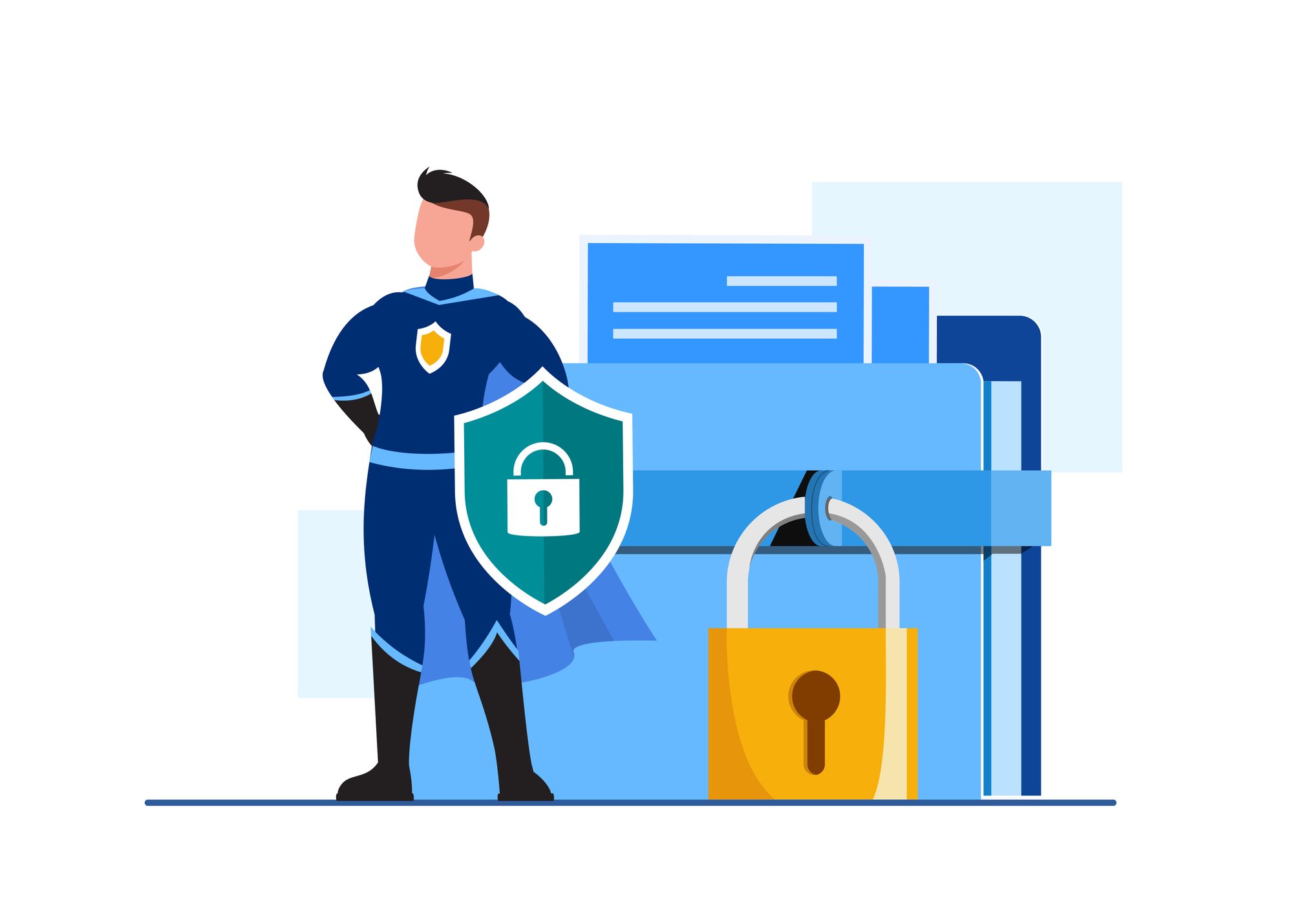 Data Security for Law Firms and Why it Matters
An advocate's hard drive can offer potential security threats to confidential data. With the advancement of technology, cyber threats of ransomware and hacking are the top concern.
An advocate's hard-drive can offer potential security threats to confidential data. The lawyer has confidential data of their every client, which indeed can be case winning sources for opposition or any other concerned personnel. With the advancement of technology, cyber threats of ransomware and hacking are the top concern.
Also, law firms possess a potential reputation for deep pockets along with worthy digital assets. Starting from trade secrets to intellectual property, all of these can be worthy for hackers. Despite money being a certain issue of concern, law firms should not compromise with their security measures. There are a handful of risks that can be prevented through innovations. Hence, the proper application of preventing actions using cybersecurity is the only way to go.
Risks of Attack
Information Ransom
In the last few years, we have witnessed more and more data security breaches and threats worldwide. According to the American Bar Association (2019) Survey, 26% of law companies at least went through one cybercrime.
Insider Trading
96% of IT companies think that their information and legal software are at stake in cybersecurity threats. Workers and third parties are responsible for insider trading. This issue is more alarming as insider people know the in and out of the company's security system. The following are the insider threats you have to get rid of.

# Espionage
# Hacktivism
# Personal Gain
# Sabotage
Cyber Attack
We have noticed that there are as many as 7 companies that have suffered cyber attacks in 2020 following the same way. Hackers have planted malware by hijacking the credentials of the clients. In this way, they have gathered personal information from the law firm's clientele by hacking the servers of the companies.
Data Breaches
By cracking the passwords and other secret codes, hackers breach data, and in this way, the personal information gets collected by them.
Why Does Data Security Matter?
So, to get rid of the cybersecurity threats and hacks, ensure that the security services of your company are compact. So the law firms and practice management system have to ensure that the user info and documents are kept safe and protected. In any case, a data breach happens, it should be pointed out, and the offender must face punishment. According to the American Bar Association Survey Report, 30.7% of law companies and 62.8% of Big Law firms claimed they had received security services from various clients. Therefore, the security service of a company has to be apt so that the legal software and practice management software get protected. If anyone tries to break the security code, he or she should face the consequences.
How to Provide Security?
The law firms and practice management systems have to do the following operations to provide proper security services :
Performing Background Checks
Whenever a new person gets hired, the companies should check the previous experience, resume, professional career, and background of that worker.

Identifying Sensitive Data
Companies have to look into multiple applications of lawyers and various documents. It is quite difficult to identify the vulnerable documents. Payment and other financial information and various other non-disclosure agreements should get prevented from malware.

Encryption
It is always advisable to encrypt personal data and information so that hackers and cybercriminals find it hard to break. But in case they breach encryption of the data, please make sure encryption gets maintained both in rest and in transit for compact protection.

Verification
Most of the time, hackers get credentials and access to log in to some devices or accounts. So, it is the responsibility of a security service to verify every time someone logs in to someone's account.

Managing Access
Law companies should make sure honest and trusted employees get access to secret information. It is their responsibility to manage the accessing service to the employees.

Proper Monitoring
Weekly or monthly monitoring by the HR Committee can lead to more safety. In case, there is any suspicious activity; it should get noted and resolved.

In this way, we can provide a safe, secure service to the customers.
Role of Provakil
Provakil performs all the data security services mentioned above. Provakil is a newly based legal software management company; it helps enterprises with all aspects of legal works such as applications for lawyers, software contracts, litigation, compliance, and intellectual property requirements. It provides a SaaS platform equipped with advanced Machine Learning and Artificial Intelligence applications and legal software. Provakil helps in completing various activities related to legal operations. It is a trustworthy security service and practices management system to the customers.
Wrapping Up
This article has described the data security issues for law firms and why it matters the most in the current cyber scenario. We addressed various topics under these safety measures for you to keep an eye of concern to those points. If you have any issues regarding your law operations and practice management software, please contact Provakil. Provakil solves various legal problems for enterprises and is regarded as one of the best practice management system companies. Hopefully, you have gathered a clear understanding of data security and its importance after reading the article.
Provakil Blog Newsletter
Join the newsletter to receive the latest updates in your inbox.
---