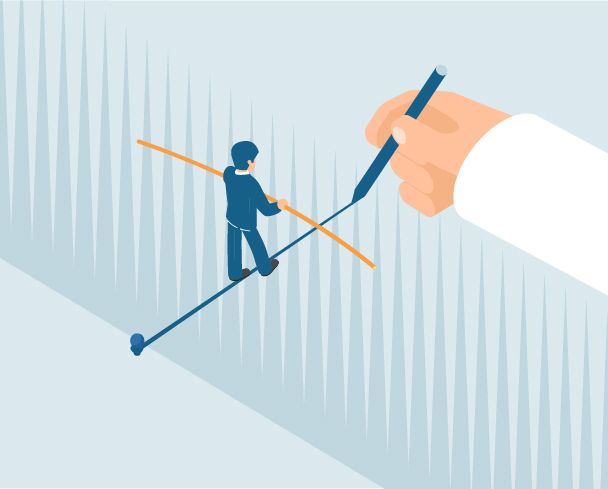 A Guide to Effectively Manage a Small Law Firm
Technology has enabled the efficient management, administration, and documentation of business assets. Law is one of the most intensive fields where legal software is a reliable inclusion. Read on to know more.
Technology has enabled the efficient management, administration, and documentation of business assets. Law is one of the most intensive fields where legal software is a reliable inclusion. Even if you run a successful law firm, your colleagues and clients' asset management must be efficient. Handling confidential assets requires a secure portal to administer legal business operations. Statistics from a survey in 2009 states that 72.8 percent of all fees paid to lawyers or law firms were on a contractual basis, which shows a need for efficient legal documentation procedures virtually and remotely.

An efficient mode of law practice management becomes imperative for the growth of a law firm. For hiring, administering, and legal documentation, lawyers should invest in a time-efficient, cost-effective, and productive software application for lawyers. Developing the correct enterprise practice management software for legal consultation is a value-added asset to your business objectives, as managing a law firm is not a piece of cake.
Practice Management Software and Legal Documentation
Practice management software for lawyers enables businesses to run operations productively. There are various advantages of software applications for lawyers. This article will run over a few tips to effectively manage a small law firm, presenting practice management and legal software as the ideal companion.
Developing an enterprise solution for practice management legal software requires a keen understanding of how a law firm works. From onboarding clients to fulfilling court proceedings, practice management software can provide an array of benefits. Automating workflow, securing legal documentation, enabling legal training, and fulfilling task management are key benefits. According to Microsoft, a new daily record of 2.7 billion virtual meetings occurs each day, speaking volumes about how digitization affects the legal business.
Lawyers can spend time understanding each client's concerns through an improved interface, managing every law firm operation. Improved client relations result in more referrals and conversions for your law firm. A secure portal to interact with and manage clients and legal software can boost a small or medium law firm's growth. Software applications for lawyers improve business activity through the smooth running of your law firm.

7 ways a Software Application for Lawyers can Help Manage the Business
Here are how and why software applications for lawyers can boost business success efficiently.
1. Save time by automating workflows: By automating repetitive tasks like record management and client data collection, a law firm saves valuable time. Less paperwork means more legal software. Client data can be automated to generate legal documents and other assets. Big data handling was worth $189 billion at the start of 2020, indicating that cloud computed workflow environments will become a more significant part of legal tech.
2. Reduced errors with automated business operations: When a software application is developed for practice management, lawyers can give all their tedious tasks to the computer. A software application can handle tasks like communicating with clients upon the proceedings of legal matters. To keep clients well-informed, lawyers can avoid long phone conversations and simply automate messages that notify concerned clients on their database.
3. Task management and legal delegation: A law firm's success depends on the coordination between employees in legal and financial matters. When a crucial task arises, reminders can be set for selected law professionals to look into the matter. Task management for various legal proceedings can be delegated to employees within the firm. Improved coordination within the law firm can increase overall efficiency.
4. Secure legal documentation and client interactions: A secure gateway for client interactions and practice management software is ideal for lawyers. Enabling the confidentiality between client and lawyer, software applications for lawyers are reliable for legal transactions and court affairs. A centralized platform with robust integrations, confidential data can be securely stored, accessed, and retrieved with ease.
5. Training and employee management: Legal software can improve employee management within a law firm. A fundamental aspect of the law business is that training new recruits and setting objectives is easier with software applications for lawyers. Administrative actions are performed well.
6. Online bookings and reporting: The ability to integrate an online presence can make it easier for clients to reach the law firm. A practice management software can provide clients with a platform to access their legal proceedings with a law firm. Law firms can efficiently manage clients with precise reporting and scheduling.
7. Transparency, flexibility, and ease of access: A practice management system consists of software applications tailored to each law firm's requirements. Depending on the legal requirements, employee structure, and enterprise levels, law firms can decide what features to implement in their system. Using robust integrations, advanced analytics, and database management, law firms can witness increased success. Transparent objective, flexible legal operations, and enhanced ease of access are the main advantages of practice management software.
Catching up to the Demands of the Legal Field
Legal practice management software is deemed to be a useful way to manage a law firm efficiently. The growing demands of the industry are complemented by increased access to technology. With the advancements in software development and artificial intelligence, the rewards of automated business operations are endless. According to Forbes, 80% of large firms in the USA have already experienced data breaches and security threats, making the legal industry in a prime position to vamp up existing technological infrastructure. This statistic has led innovative security software to be integrated into legal practice management software.
Provakil specializes in SaaS products for legal teams, with cutting-edge software that is designed to boost productivity. Secure, smart, and robust—find out more about how Provakil can develop and integrate the ideal enterprise legal software for law firms. Click here to know more.
References
(Sources to reports and statistics are below. Please check)
Source 1: https://image.shutterstock.com/image-vector/lawyer-consultation-infographics-260nw-192063971.jpg
Source 2: http://qyresearchofficial.blogspot.com/2018/12/global-legal-practice-management.html
Source 3: https://www.powerdiary.com/media/practice_management_software.png
Source 4: https://www.legalexecutiveinstitute.com/wp-content/uploads/2018/07/infographic-image.jpg
Source 5: http://wwwmetrics.com/legal.htm
Source 6: https://www.microsoft.com/en-us/microsoft-365/blog/2020/04/09/remote-work-trend-report-meetings/
Source 7: https://www.forbes.com/sites/danielnewman/2018/12/18/top-7-digital-transformation-trends-in-legal-for-2019/?sh=637a385a535b
Provakil Blog Newsletter
Join the newsletter to receive the latest updates in your inbox.
---