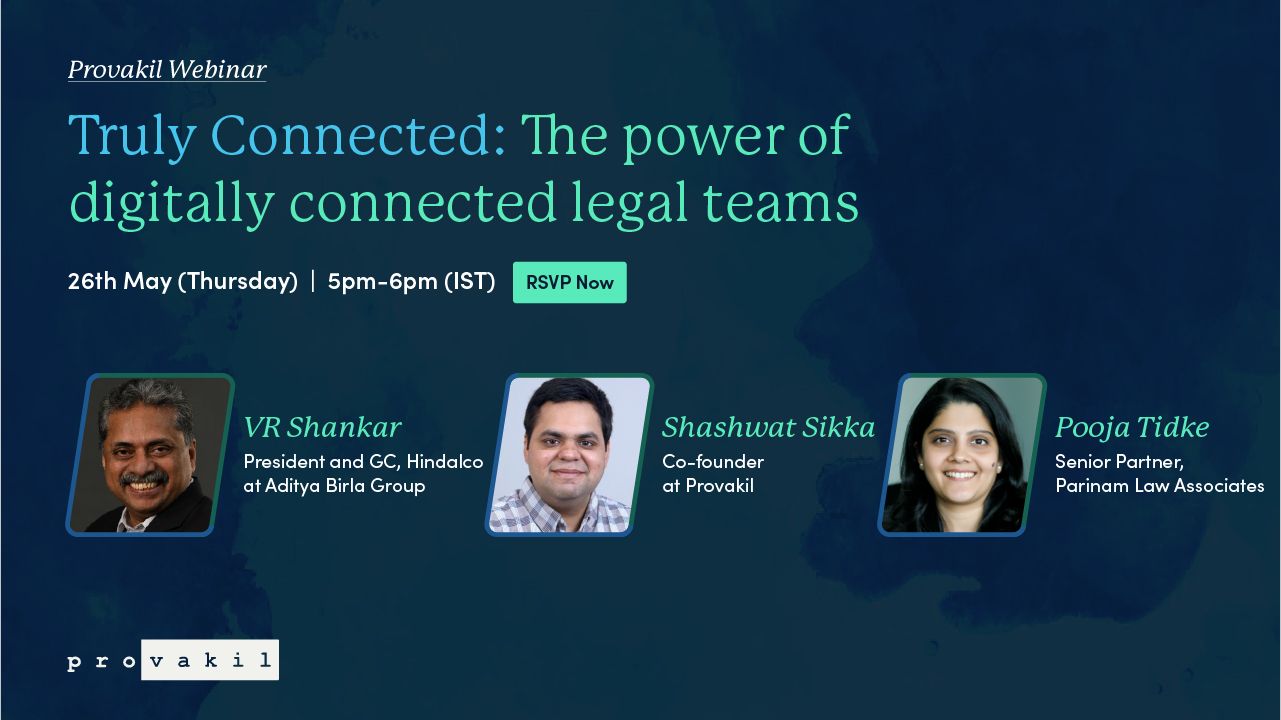 [Webinar Highlights] Truly Connected: The power of a digitally connected legal teams
Most business leaders across the globe have now witnessed the impact of digital transformation across functions.
Accelerated due to pandemic enforced restriction, digital transformation has led businesses to be more agile and processes to be more simplified. Legal teams were one of the top recipients of digital transformation due to the nature of their daily operations and the outdated ecosystem that connects them. (both with internal and external stakeholders).
In this webinar we will cover:
# How to qualify a digitally connected ecosystem? Is it as simple as providing a digital platform for your team or there is more to it?

# How does a digitally connected legal ecosystem simplify business operations and enable business growth?
# What are the primary challenges we need to tackle in order to create such an ecosystem?
# How do you justify/measure the effectiveness and ROI of a digital ecosystem?
[Watch Now] Truly Connected: The power of a digitally connected legal teams
Key Takeaways:
Technology is an enabler; it enables you to make smart decisions. But it all starts by understanding the core principles of your business and then understanding the areas where technology can have a positive impact.
Law firms are looking at tech very aggressively. It is no longer just about serving your clients better and creating a platform where great talent aspires to work.
Being process dependant is of great importance compared with being people dependant. That is one significant advantage of digital transformation.
Technology is also helping people in large to access legal advice easily and at a much more affordable price
Provakil Blog Newsletter
Join the newsletter to receive the latest updates in your inbox.
---